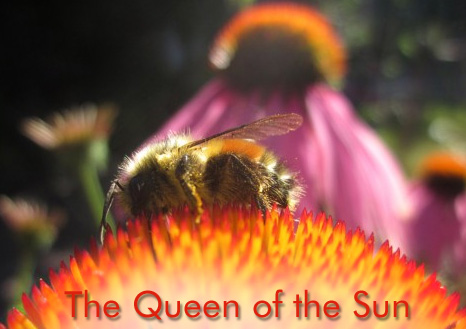 In season 5 of our Green Screen we showed 'The Vanishing of the Bees', which followed two Bee keepers as they tried to maintain their pollination contracts. Their difficulty stemmed from the alarming disappearance of honeybees and the greater meaning it holds about the relationship between mankind and mother earth.
Now in season 6, we bring you 'Queen of the Sun' which continues along the same vein, describes how that mono-culture and pesticide use are leading to the wiping out entire colonies of bees.  Colony Collapse Disorder not only affects Bees, but in turn will kill off birds and plants. As our [hidden] food systems gives the impression that we are seperated from the natural world, 'Queen of the Sun' helps us understand how utterly dependent we are on bees in the process of plant pollination.
The Bees have a message, what are they telling us?
This next movie night will change back to the regular Thursday slot.
Thurs Dec 1, 8pm
Hole in the Wall, High St